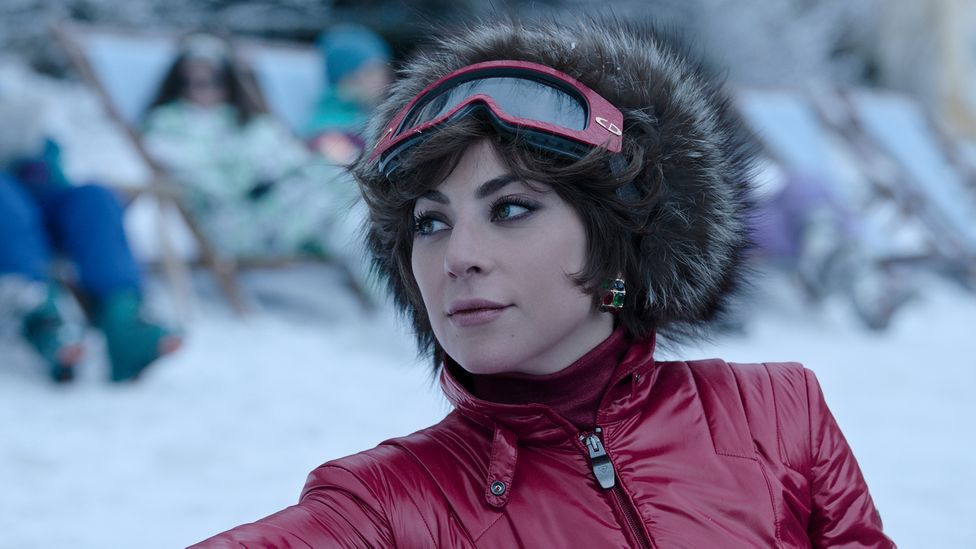 Paul Thomas Anderson is back, Lady Gaga is in House of Gucci and Kristen Stewart is Princess Diana in Spencer: these are this month's unmissable films.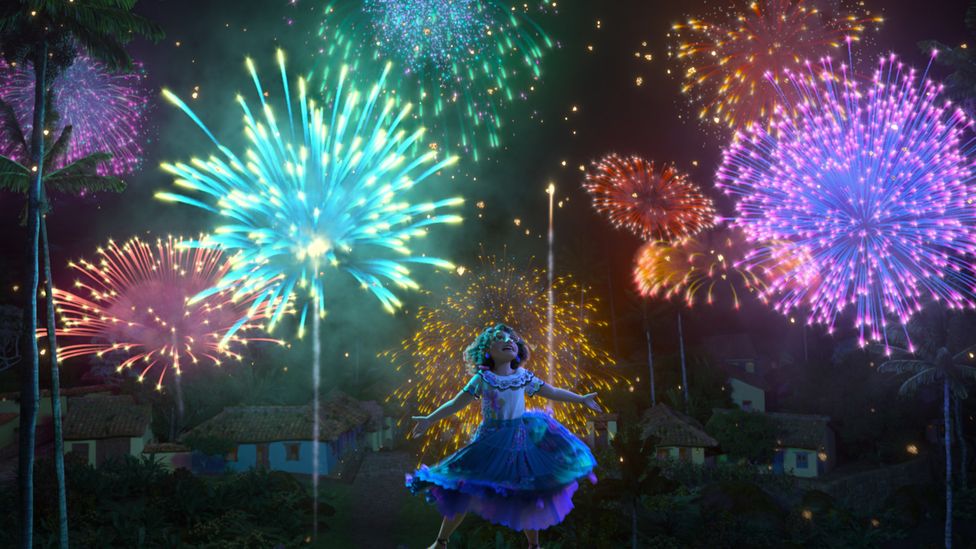 Encanto
Encanto, the 60th feature film from Walt Disney Animation Studios, is the colourful tale of a Colombian family in which everyone has superhuman powers – everyone, that is, except for one teenager, Mirabel (Stephanie Beatriz). Directed by Byron Howard and Jared Bush (Zootopia, renamed Zootropolis in some countries), along with Charise Castro Smith, the film is a celebration of Colombian culture, a tribute to the literary tradition of magical realism, and a musical with songs by Lin-Manuel Miranda. But at its heart, Encanto is one girl's coming-of-age story. "I was so excited about creating this character who is flawed, awkward, and feels like a real 14-year-old struggling to figure out their identity and their self-worth," Smith told IndieWire's Bill Desowitz. "And it really resonated with me, having been an awkward 14-year-old with glasses and curly hair at one point in my life."
Released internationally on 24 November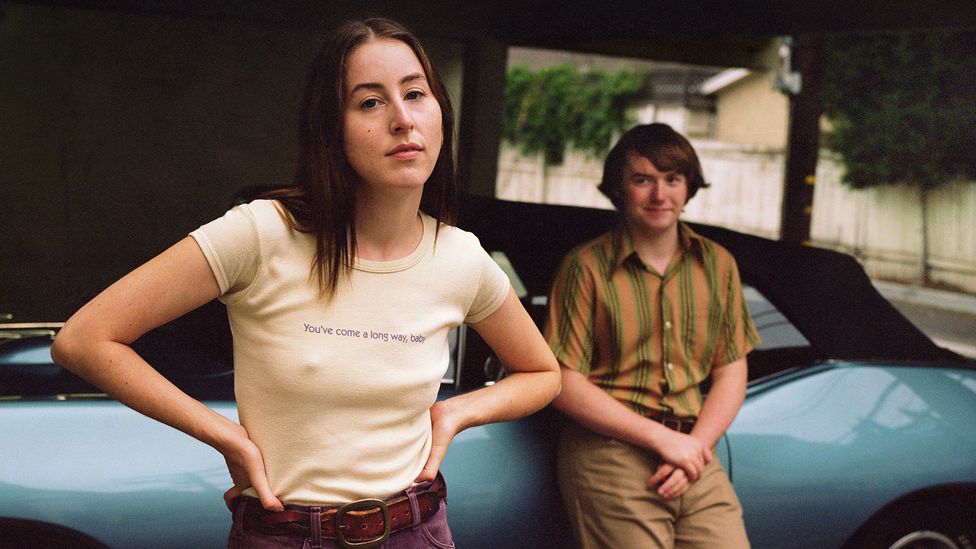 Licorice Pizza
Fans of Boogie Nights and Inherent Vice rejoice: Paul Thomas Anderson has set another film in 1970s Los Angeles. This time, the writer-director has made a nostalgic romance about two teenage actors in the sun-bleached San Fernando Valley, where Anderson grew up. Cooper Hoffman, the son of the late Philip Seymour Hoffman, plays Gary Valentine. Alana Haim, one of the three sisters from the band Haim, is the object of his affections. Among the other cast-members are Sean Penn, Tom Waits, Benny Safdie, John C Reilly, Maya Rudolph, and Bradley Cooper as real-life hairdresser-turned-producer Jon Peters. Beyond that, details are scarce – except that Licorice Pizza is named after a chain of record shops, not a disgusting food.
Released on 26 November in the US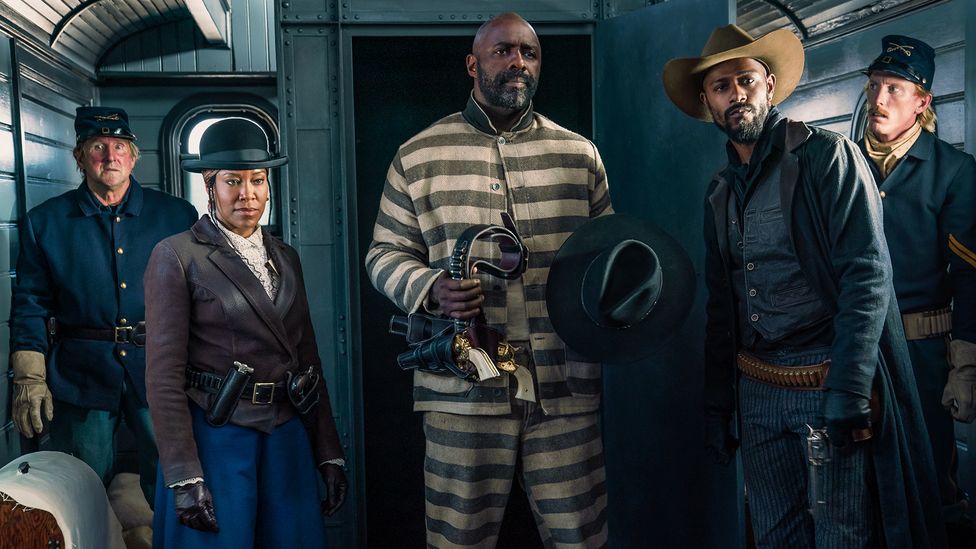 The Harder They Fall
A quarter of all the cowboys in the Old West were black, but the proportion is a lot smaller in Hollywood Westerns. Director Jeymes Samuel goes some small way towards redressing the balance with The Harder They Fall, a stylish Western in which almost all of the characters, heroes and villains, are played by black actors. The heroes include Jonathan Majors, Zazie Beetz, and Delroy Lindo; the villains include Idris Elba, Regina King, and LaKeith Stanfield. Casting aside, the film is a rip-roaring, blood-splattering blast of shoot-outs and bank robberies, with a soundtrack that bursts with hip-hop, funk and reggae, and an attitude taken straight from Quentin Tarantino. "It is easy to forget that this is Samuel's feature film directorial debut," writes William Stottor at Loud and Clear. "Boasting some of the best acting, direction, cinematography and action sequences of the year, The Harder They Fall is so fantastically intoxicating, a heady mixture of nostalgia and freshness moulded together to form something quite breathless."
On Netflix from 3 November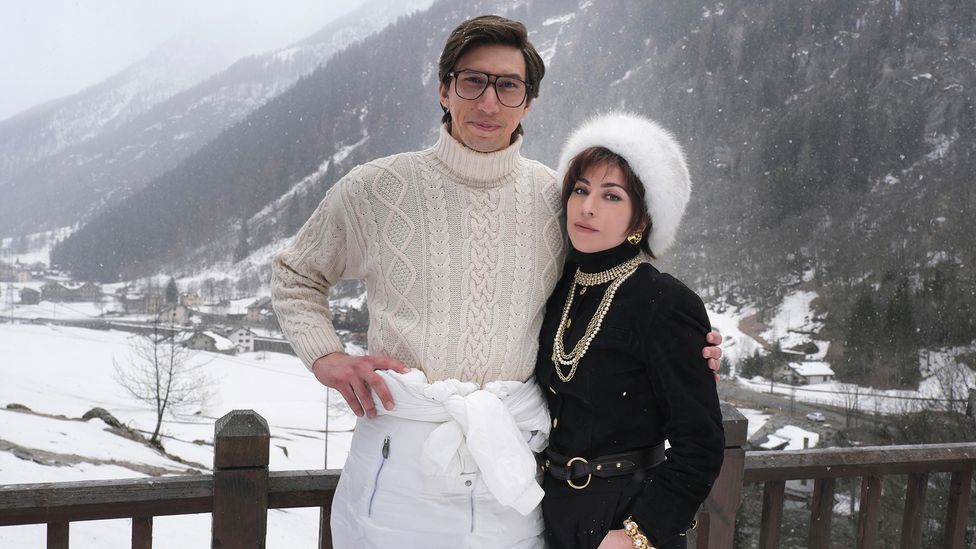 House of Gucci
Ridley Scott's true-crime drama is adapted from a book by Sara Gay Forden. "I think this was a story where life is stranger than fiction," Forden told Rachel Tashjian in GQ. "And I often thought if I had tried to write a novel and put all these elements in, nobody would have found it believable." She's not wrong. The story begins with Maurizio Gucci (Adam Driver) trying to wrestle control of the family business from his uncle Aldo (Al Pacino), with the help of his ambitious wife, Patrizia Reggiani (Lady Gaga). But a jet-setting saga of luxury fashion and dynastic feuding ends up with one Gucci hiring a hitman to murder another. Scott's previous two films, All The Money In The World and The Last Duel, have been concerned with the dark corrosive power of extreme wealth, and this one, co-starring Jeremy Irons and Jared Leto, promises to be just as pointed.
Released on 24 November in the US, Canada and France and on 26 November in the UK and Ireland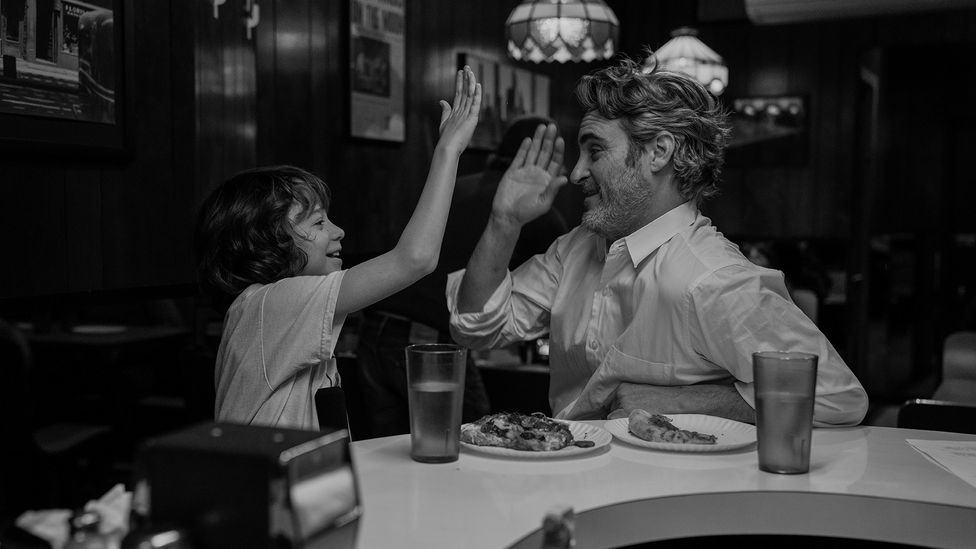 C'mon C'mon
In his first role since he won an Oscar for Joker, Joaquin Phoenix plays Johnny, a newly single radio journalist who is travelling across the US, interviewing schoolchildren about their fears and hopes for the future. When his sister Viv (Gaby Hoffman) has to deal with a health emergency, Johnny agrees to take his precocious nine-year-old nephew Jesse (Woody Norman) with him on the trip. What follows is a heartfelt black-and-white comedy drama inspired by conversations which the writer-director, Mike Mills, had with his own son. Mills is "one of the most deeply reflective American filmmakers working today," said Tomris Laffly at RogerEbert.com, adding that C'mon C'mon is "a profoundly rich film about his kid, our children, and everyone's parents alike".
Released on 19 November in the US, UK and Ireland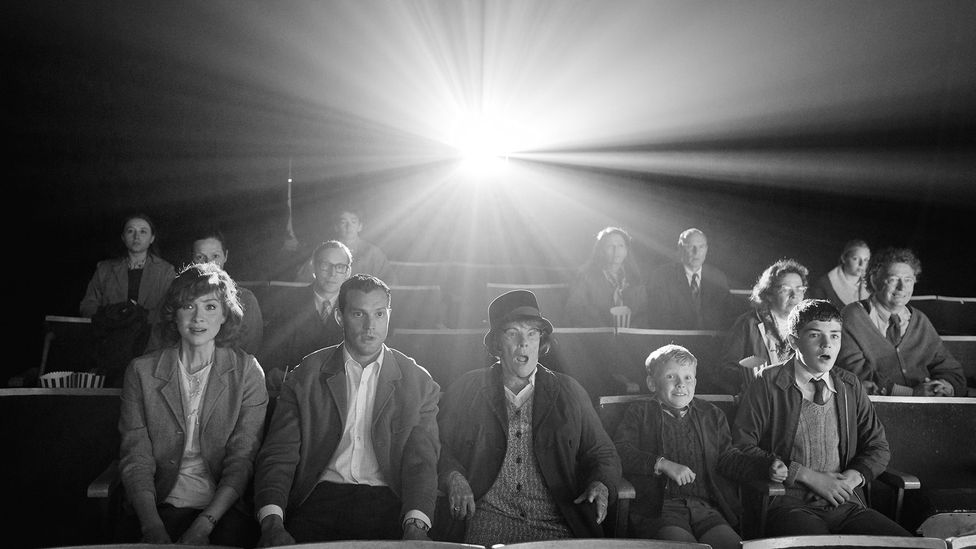 Belfast
Having launched his directorial career with a run of Shakespeare adaptations, Kenneth Branagh has devoted the past decade to such splashy, big-budget studio fare as Thor, Jack Ryan: Shadow Recruit, Cinderella, and Artemis Fowl. Now, though, he has made his most personal film, a small-scale black-and-white drama which sees the Northern Irish capital through the eyes of a working-class boy (Jude Hill) in the late-1960s: Branagh himself was born in the city and lived there until he moved to England at the age of nine. "The result is engaging, tender film-making which tugs at the heart-strings, spurred by a sympathetic cast," writes Fionnuala Halligan at Screen Daily. That cast features Jamie Dornan and Caitriona Balfe as the boy's parents, and Judi Dench and Ciarán Hinds as his grandparents. Winner of the People's Choice award at the Toronto International Film Festival, Belfast is already being tipped as a best picture contender at the Oscars.
Released on 11 November in Italy, 12 November in the US and Canada and 25 November in Portugal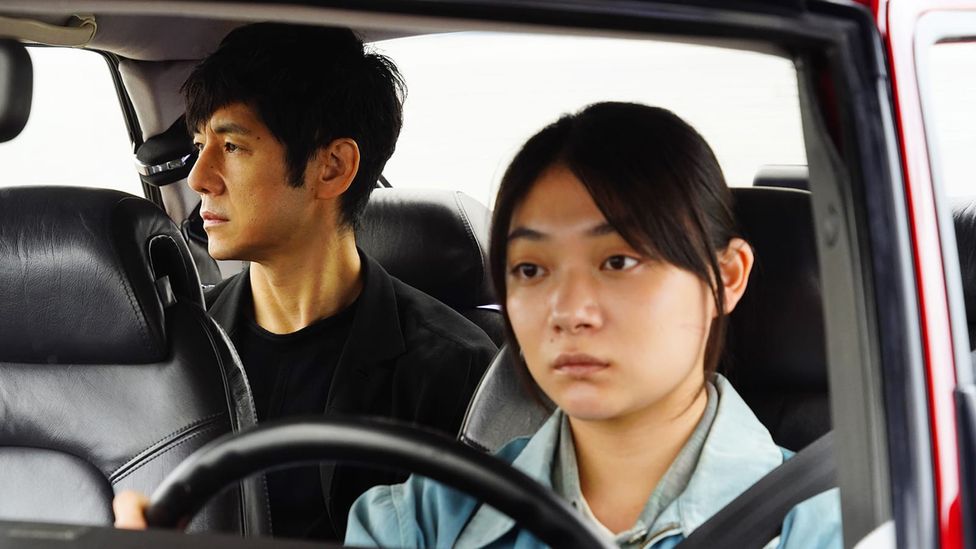 Drive My Car
With a three-hour running time, Drive My Car may be one of the year's longest films, but it's also one of the most acclaimed: Ryusuke Hamaguchi's meditative drama has a 100% score on Rotten Tomatoes (at time of writing), and it won the best screenplay award when it premiered at the Cannes Film Festival. Adapted from a 40-page Haruki Murakami short story, Drive My Car revolves around an actor-turned director, Yusuke Kafuku (Hidetoshi Nishijima), who is happily married to a screenwriter, despite her numerous infidelities. Two years after his wife's sudden death, Yusuke accepts a job at a theatre festival in Hiroshima. As he is chauffeured to and from his rented house by a quiet young woman (Toko Miura), he slowly comes to terms with betrayal and bereavement. "Its sprawling three-hour runtime unfolds with the same rhythm, same possibilities, and same hypnotic quality of a cross-country drive," said Sarah Kurchak of The Spool. "It's a superb piece of filmmaking, every bit as confounding and yet relatable as the human experience."
Released on 18 November in Russia, 19 November in the UK, and 24 November in the US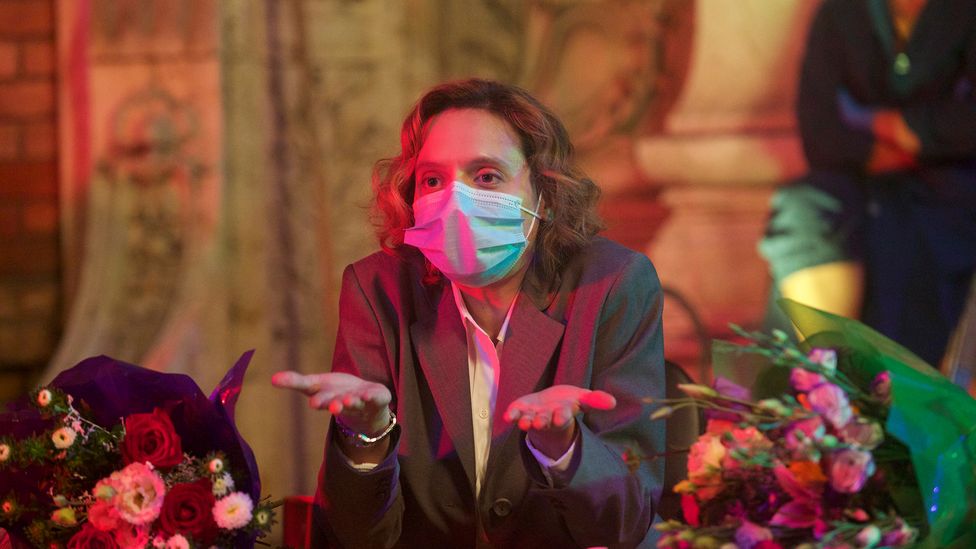 Bad Luck Banging or Loony Porn
Radu Jude's Romanian comedy-drama has the year's most unusual title – and the film itself is pretty unusual, too. The winner of the top prize at the Berlin Film Festival, Bad Luck Banging or Loony Porn opens with a history teacher (Katia Pascariu) making a sex tape with her husband. When the recording is posted on a public porn site, staff and pupils are scandalised – or, at least, they claim they are. But Jude isn't content to tell the teacher's story by itself: he turns his film into a wide-ranging essay on contemporary society before coming back to a climactic showdown at the school. Stephen Silver at Tilt said: "It's lively, it's funny, it hits satirical targets, it's formally inventive, and it actually has something to say. It's so wonderful to see a film take a huge, huge swing, and completely connect."
Released on 19 November in the US and 26 November in the UK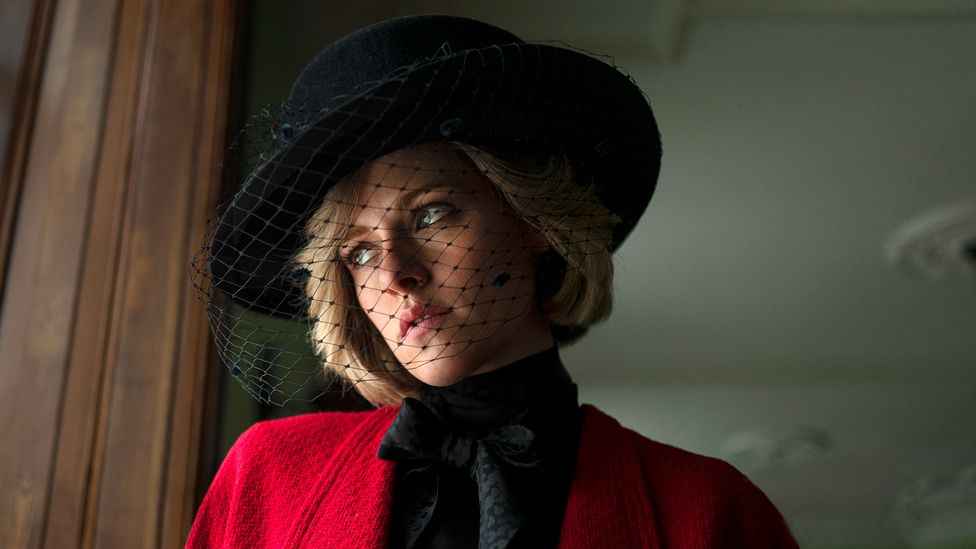 Spencer
There's a whole cottage industry – or maybe palace industry – dedicated to putting Princess Diana's tragic life-story on screen, with notable products including The Crown television series, a biopic starring Naomi Watts, and the already notorious Diana: The Musical. But Spencer is still unique. Directed by the genre-bending Chilean auteur Pablo Larraín (Jackie), and written by Steven Knight, this hallucinatory drama imagines a long weekend in Sandringham over Christmas 1991, as Diana (Kristen Stewart) realises that she can't remain a part of the Royal Family. "A female-centric study of power and corruption," said Charlotte O'Sullivan in The Evening Standard, "Spencer proves every bit as rousing, and wrenching, as Yorgos Lanthimos' The Favourite… I sobbed the whole way home."
Released on 5 November in the UK, Ireland, Canada and the US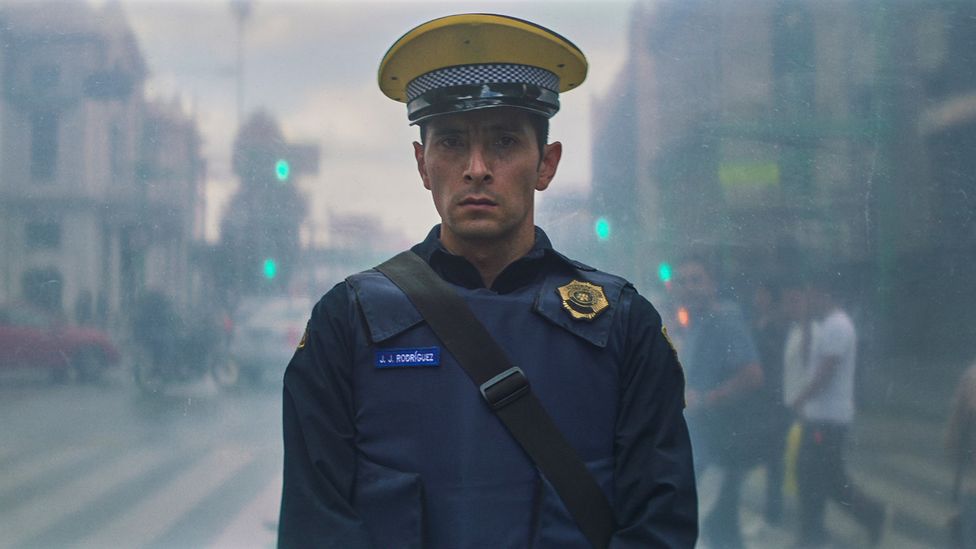 A Cop Movie
What's it like being a police officer in Mexico City? And what's it like being an actor who is playing a police officer in Mexico City? Alonso Ruizpalacios's postmodern documentary introduces Teresa and Montoya, two young officers who joined the force with the best of intentions, but were soon drawn into its institutional corruption. The interviews and re-enactments are fascinating, but Ruizpalacios goes further, and examines how the actors in those re-enactments feel about their roles: in both acting and policing, he suggests, you have to put on a costume and play a part. "A radical experiment combining documentary and fictional elements," says Shaun Munro in Flickering Myth, "A Cop Movie's tricksy conceit belies the fact that it's one of cinema's most creative and thoughtful indictments of modern policing in recent times."
On Netflix from 5 November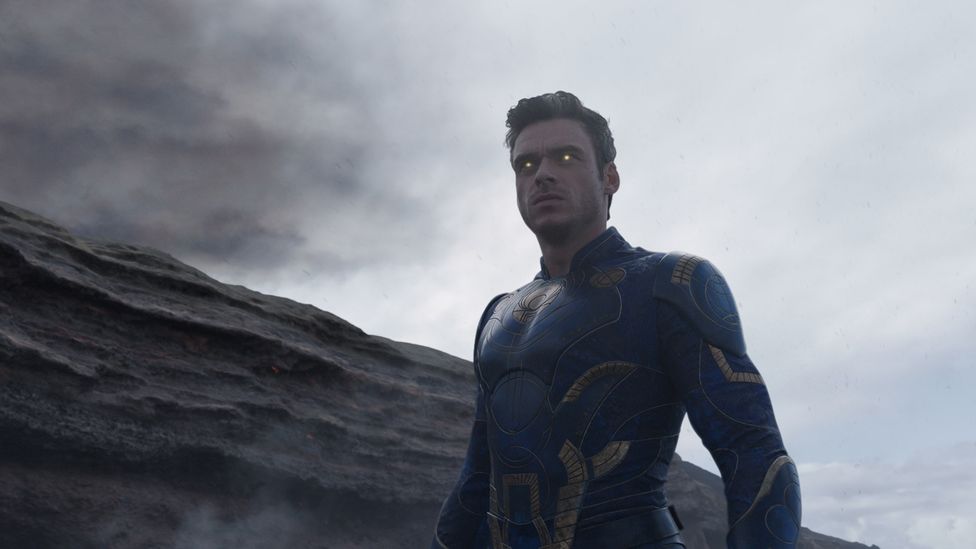 Eternals
Eternals is a Marvel blockbuster about a tribe of superheroes (the cast of which includes Angelina Jolie, Salma Hayek and Richard Madden) who were sent to Earth several millennia ago by some billion-year-old space gods called the Celestials. If you had to think of the ideal person to make such a film, then, you probably wouldn't come up with Chloé Zhao, the Oscar-winning director of Nomadland. Zhao specialises in quiet, sensitive blends of documentary and drama, rather than computer-generated action sequences. But she insists that Eternals wasn't such a radical departure. "This film must feel immersive enough for the audience to believe that these superhero characters have walked the Earth for 7,000 years," she told Fandango. "So, to do that, there's what I like to call an anthropological way of capturing things… I wanted it to feel grounded yet fantastical."
Released internationally from 3 November
Love film and TV? Join BBC Culture Film and TV Club on Facebook, a community for cinephiles all over the world.
If you would like to comment on this story or anything else you have seen on BBC Culture, head over to our Facebook page or message us on Twitter.
And if you liked this story, sign up for the weekly bbc.com features newsletter, called The Essential List. A handpicked selection of stories from BBC Future, Culture, Worklife and Travel, delivered to your inbox every Friday.