The leader of the Islamic State (IS) group has been killed in an overnight US special forces raid in north-west Syria, President Joe Biden says.
Mr Biden said the death of Abu Ibrahim al-Hashimi al-Qurayshi had "removed a major terrorist threat to the world".
Qurayshi detonated a bomb that killed himself and members of his own family "in a final act of desperate cowardice", the president added.
Syrian first responders said they found the bodies of 13 people after the raid.
The operation targeted a two-storey residential building on the outskirts of the opposition-held town of Atmeh, which is in northern Idlib province and is close to the border with Turkey.
The region is a stronghold of jihadist groups that are fierce rivals of IS, as well as Turkish-backed rebel factions fighting the Syrian government.
US officials said Mr Biden was first briefed by US military commanders more than a month ago on the operation to capture or kill Qurayshi, also known as Hajji Abdullah.
Intelligence reports had established that Qurayshi was living with his family on the second floor of the residential building in Atmeh and that he never ventured outside, instead using couriers to despatch his orders to IS cells in Syria and elsewhere, they said. Another family not believed to be connected to IS or aware of Qurayshi's presence lived on the ground floor.
Mr Biden ruled out an air strike to minimise civilian casualties and gave a final go-ahead for the special forces raid on Tuesday, monitoring it in real time from the White House situation room as multiple helicopters arrived in Atmeh around midnight on Thursday (22:00 GMT on Wednesday).
Local sources said the US special forces faced stiff resistance on the ground, and that they came under fire from anti-aircraft guns mounted on vehicles. Gunfire and shelling were heard for two hours before the helicopters left.
Speaking to reporters, Pentagon spokesman John Kirby said that 10 people, including eight children, were safely evacuated from the house.
Qurayshi, however, detonated an explosive device that led to his death, along with that of his wife and two children.
The tactic appears to be the same that US forces encountered during a 2019 operation in Syria that led to the death of Abu Bakr al-Baghdadi.
Al-Baghdadi, Qurayshi's predecessor, killed himself and three children by detonating an explosive vest during a US special forces raid on a hideout that was only 16km (10 miles) away from Atmeh.
Additionally, Mr Kirby said that US forces engaged a "small group" of individuals that were "deemed hostile" after they approached the area, resulting in two of them being killed.
"That resulted in the end of hostile activity," he said.
Mr Kirby added that it appears a child was also killed nearby.
While no decision has been made to review or investigate the operation, Mr Kirby said that the Pentagon was "willing to take a look".

IS no longer controls large swathes of Iraq and Syria as it did at the height of its power. Nor is it the draw for jihadists that it used to be, back when its command of social media drew in recruits and incited others to carry out attacks where they lived. And it has not been able to launch the kind of external operations in Europe like the Paris attacks of 2015.
Last year, its offshoot in Afghanistan, IS-K, drew far more attention, particularly for the deadly attack in Kabul as the US and allies were pulling out.
But there have been concerns in recent months from counter-terrorism officials that the group was trying to reconstitute in Iraq and Syria and build greater capacity. That was seen in ambushes and attacks, particularly in a significant attempt at a massive prison break in north-east Syria last month, as well as renewed propaganda.
Washington will hope the killing of Qurayshi will halt any resurgence in its tracks.
Mr Kirby said a lieutenant of Qurayshi barricaded himself and members of his own family on the first floor. The militant and his wife then battled the US troops until they were both killed, he added.
All Americans involved in the operation returned safely, Mr Biden said.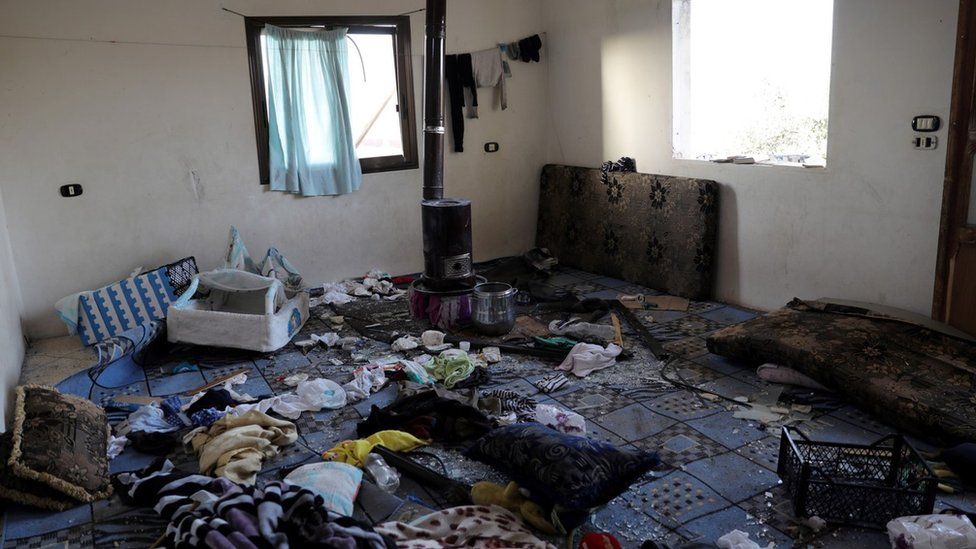 An AFP news agency correspondent who visited the residential building on Thursday morning said it bore the scars of an intense battle – with blood-splattered walls, charred ceilings and a partly collapsed roof.
The White Helmets, also known as the Syria Civil Defence, said in a statement that its first responders reached the building at 03:15 and recovered the bodies of 13 people, including six children and four women.
They also found an injured girl whose other family members were killed in the raid, the organisation said. She was taken to hospital along with a man who was injured when he approached the building during the clashes to see what was happening, it added.
The Syrian Observatory for Human Rights, a UK-based monitoring group, also put the death toll at 13, but said four children and three women were killed.
What do we know about Qurayshi?
IS named Abu Ibrahim al-Qurayshi as the group's new leader and "caliph" at the end of October 2019, four days after the death of Abu Bakr al-Baghdadi. It did not provide his real name or a photograph.
The US later identified him as a veteran Iraqi jihadist – who was born in Mosul in 1976 and known by the noms de guerre Hajji Abdullah, Amir Mohammed Said Abdul Rahman al-Mawla and Abdullah Qardash – and offered a $10m ($7.3m) reward for information.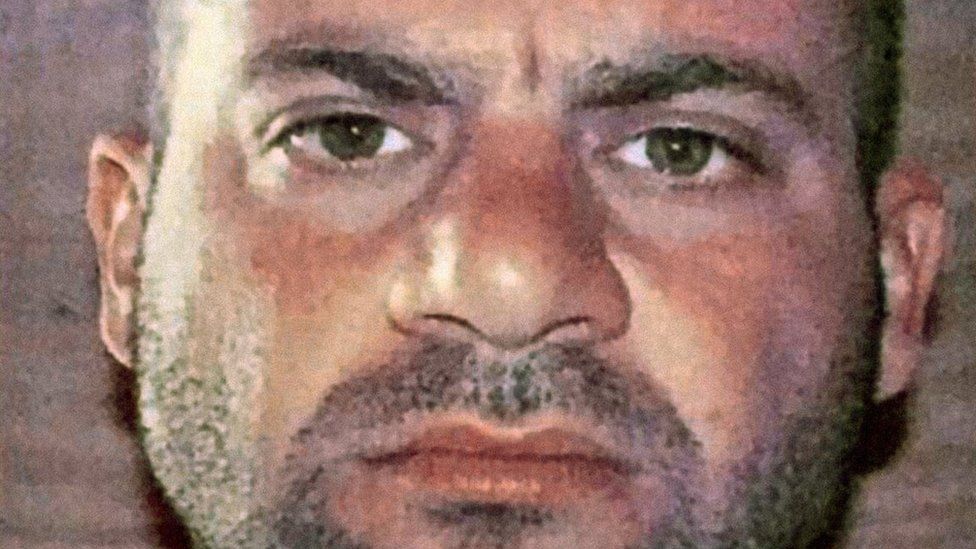 As deputy leader of IS under Baghdadi and a senior ideologue, he justified the group's atrocities and led its global operations, according to the US. He was said to be nicknamed "the Destroyer".
"Hajji Abdullah oversaw the spread of [IS]-affiliated terrorist groups around the world after savaging communities and murdering innocents," Mr Biden said, calling him "the driving force behind the genocide of the Yazidi people in north-western Iraq in 2014".
"We all remember the gut-wrenching stories of mass slaughters that wiped out entire villages, thousands of women and young girls sold into slavery, rape used as a weapon of war," he said.
"Thanks to the bravery of our troops this horrible terrorist leader is no more."